A brief introduction about Lithium Air Industries, Inc.
Lithium Air Industries, LLC. is founded by a group of nanotechnologists and battery technologists with the mission to develop and produce the state-of-the-art Lithium Air Rechargeable Battery Systems that provide the most high energy density battery products at reasonable costs to meet the needs of the industry.
Lithium Air Industries brings unique expertise in nanotechnology to solve some fundamental problems in the development of Lithium Air battery technologies.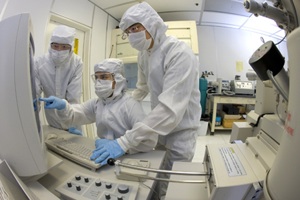 Our research team lead by our director Lloyd L. Tran is currently developing Nanomaterials Lithium Air Rechargeable Battery Systems to be used for electric vehicles.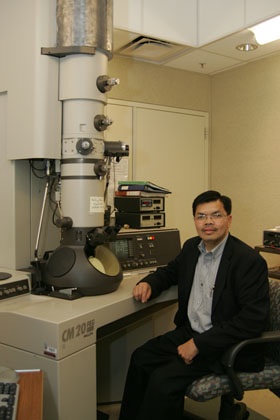 Our Lithium Air technology that can potentially provides 10 times more energy density than the lithium ion battery technologies.
At a nominal electropotential of about 3.27 volts, the theoretical specific energy for a lithium/air rechargeable battery is 5,532 Wh/kg , which is about 10 times that of Li-ion battery chemistry that has a theoretical specific energy of about 400 Wh/kg.
The newly developed Lithium Air Technology will be used to power an AMPTRAN electric car that will go for 400-500 miles between charges.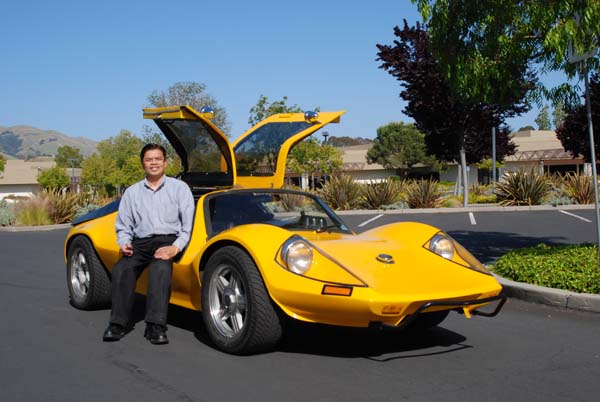 For more information, please contact us

FOR MORE INFORMATION: please contact:
Lithium Air Industries
Fremont, CA 94538 USA

RESEARCH & DEVELOPMENT:
NASA Ames Research Center
MS-19-1076
P.O. Box 231
Moffett Field, CA 94035-0231 USA
Email: info@lithiumair.us
www.lithiumair.us